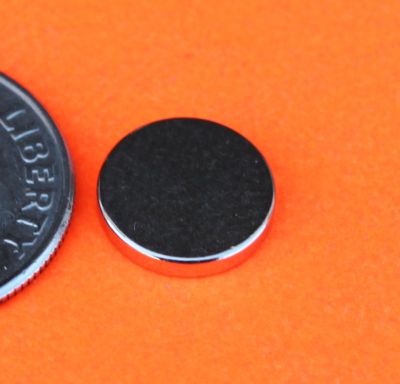 Click Image To Enlarge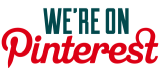 Visit Our Pinterest Page For A Bunch Of Great DIY Magnet Projects
Share This Page
N52 Neodymium Magnet 3/8 in x 1/16 in Rare Earth Disc
Model&nbsp#&nbsp: ND019-2
Manufacturer: Applied Magnets
Price Range: $0.16 - $0.22
Quantity Price Chart
Discounts Applied Automatically as Items are Added To Cart
Base
$0.22
200 - 399
$0.21
400 - 999
$0.20
1000 - 1999
$0.19
2000 - 6299
$0.18
6300 - Above
$0.16
Temporarily Out Of Stock
N52 Neodymium Magnets 0.375" Diameter x 0.0625" Thick Disc Rare Earth Magnets

Strong Neodymium Rare Earth magnets Grade N52, stronger than N50, N48, N45, N42, N40, N38 and N35.

BrMax: 14800 gauss

Just the magnet...bottle cap not included.

Nickel-Copper-Nickel triple layer coated for maximum neodymium rare earth magnets durability and protection against corrosion

Nickel + Copper + Nickel 3-layer coating vs. Epoxy single layer coating

Nickel + Copper + Nickel 3-layer coating is much more durable than Epoxy single layer coating because Epoxy single layer coating is a thin layer of plastic and quicker to wear off, even a scratch can damage the coating easily.

More importantly, magnets with Nickel + Copper + Nickel 3-layer coating have superior cracking and chipping resistance in comparison to magnets with Epoxy single layer coating. Customer beware of the magnets with inferior coating.

Neodymium rare earth magnets are the world's strongest magnets. All magnets are not created equal! Applied Magnets offers the highest quality neodymium rare earth magnets with consistent performance at lowest price. Our strong neodymium rare earth magnets are designed & manufactured to meet stringent quality standards using the latest technology.

Neodymium rare earth magnets (also known as Neo, NdFeB, NIB or super magnets) , a type of rare earth magnets, are the permanent magnets made from neodymium, iron, boron and other minor rare earth elements.

Stronger bottle cap magnet for fridge magnets.

Magnetized through the Thickness
Contact us for bottle cap magnets or other N52 neodymium rare earth magnets wholesale discount
Approximate pull force: 3 lbs
A homey take on the traditional locket, bottle caps inset with small black-and-white pictures, right, can be used as thumbtacks or magnets. Clear resin is poured into the caps to seal the photos and give them an appealing glossy finish.
Twist-off caps are better than conventional ones because they don't bend when removed. For appropriately small images, try cutting details from large photos. Or, if your software has a contact-sheet mode, use it to reduce pictures drastically.
Tools and Materials
1-inch circular craft punch
Craft glue
Bottle caps
Clear casting resin
Contact cement
Small magnets or thumbtacks
Magnets and Thumbtacks How-To
1. Using the craft punch, cut out pictures. Using craft glue, attach one picture to the inside of each bottle cap. Let dry.
2. Cover a work surface to protect it from spills, and lay caps on top. Following manufacturer's instructions for clear casting resin, fill each bottle cap to the rim. Let dry overnight.
3. Using contact cement, attach magnets or thumbtacks to the backs of the bottle caps. Let dry overnight before using.
Customers who bought this product also purchased
Applied Magnets
N52 Neodymium Magnet 3/8 in x 1/16 in Rare Earth Disc
Model #:
ND019-2
$0.22
New Available online